We are able to accommodate projects in non-traditional and technically ambitious media printed at large scales. While we primarily print on paper, we can also print on canvas, wood, metal and most plastics. Our Sias Semi-Automatic Screenpress is capable of printing 100″ × 53″ in a single pass, while our other presses handle images 30″ × 40″ and smaller.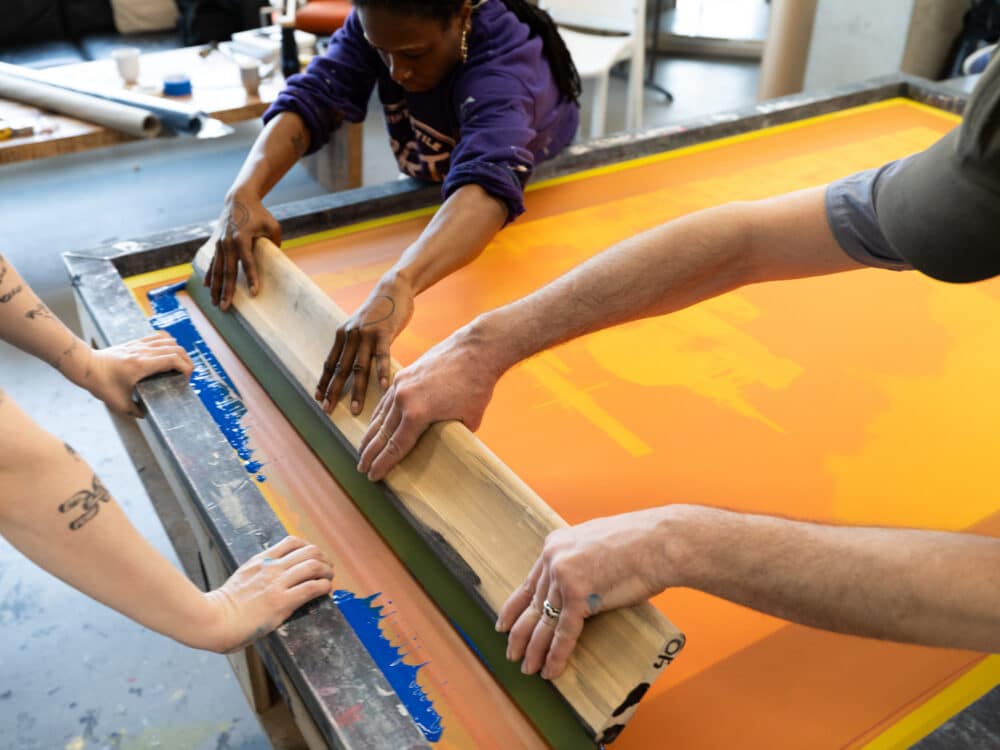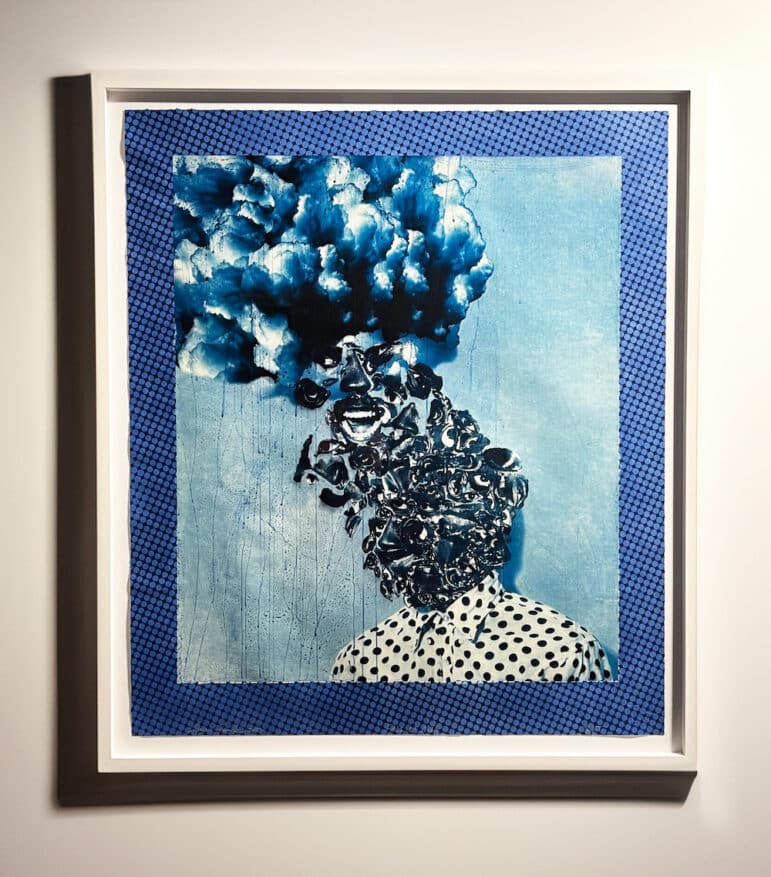 News
Introducing PHA Print Publishing
Powerhouse Arts (PHA) has launched a Publishing program which produces limited edition prints published by the Powerhouse Arts Printshop. The program seeks to introduce collectors to a diverse range of artists and technical processes made possible through their collaboration with the PHA Printshop. Each artist will produce an edition of approximately 30-50 prints, ranging in price. Artists receive 50% of the proceeds or sales, and PHA receives 50% which is redirected back into the Printshop.
Artist Ivan Forde has produced the inaugural limited edition print, with prints by artists Alex Dodge, Julia Wachtel, and Michael Joo to follow in 2024.
To learn more about the Print Publishing program or to acquire a print, please email megan@powerhousearts.org.
digital print lab
Wide-format latex printing
The digital print lab can produce images up to 10 feet wide with roll-to-roll printing that accommodates 400 lbs of material. Odorless and low-emitting, the inks are ideal for sensitive indoor environments where traditional out-gassing is a problem.
The printer primes the surface with a receptive surface right before printing, which allows it to print on a wide variety of paper, canvas, and fabric not traditionally usable in an aqueous digital printer.
UV flatbed printing
Our SwissQ UV printer is capable of digitally printing on glass, metal, wood, paper, canvas, and most plastics, with the ability to print a spot color or white allowing your images to pop off of surfaces up to 10′ x 5′ and 2″ thick.
Recent collaboration
Mark Bradford, Rona
The complex work, composed of over 60 layers, is based on a 2020 painting Bradford produced—but which he never exhibited—for his Quarantine series, in which he explored the nature of creating art amidst isolation and societal indeterminacy. A Hauser & Wirth edition.
featured projects
Artist feature
Michael Namingha
For a new work now on display at the Metropolitan Museum of Art, the artist Michael Namingha worked with the Powerhouse Arts printshop team to screenprint with soil gathered from ancestral land.
Access Print services
Use our Project Inquiry form to tell us about your project and needs. We'll be in touch from there to get you started.