Public Art collaborates with artists, curators, mission-aligned nonprofit organizations and cultural institutions, designers, and corporate clients alike. The department is led by skilled makers from a broad spectrum of backgrounds and bolstered by a diverse network of local specialty fabricators who come together to conceptualize, fabricate, and install new public artworks, gallery exhibitions, and a vast range of works of any scale.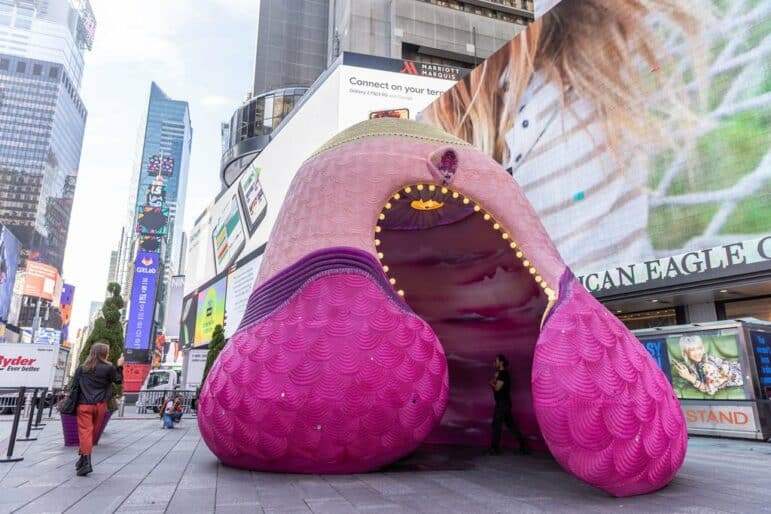 Pamela Council, A Fountain for Survivors, 2021, commissioned by Times Square Arts
Photo credit: Michael Hull, courtesy of Times Square Arts
services
Project planning and logistics
Installation and de-installation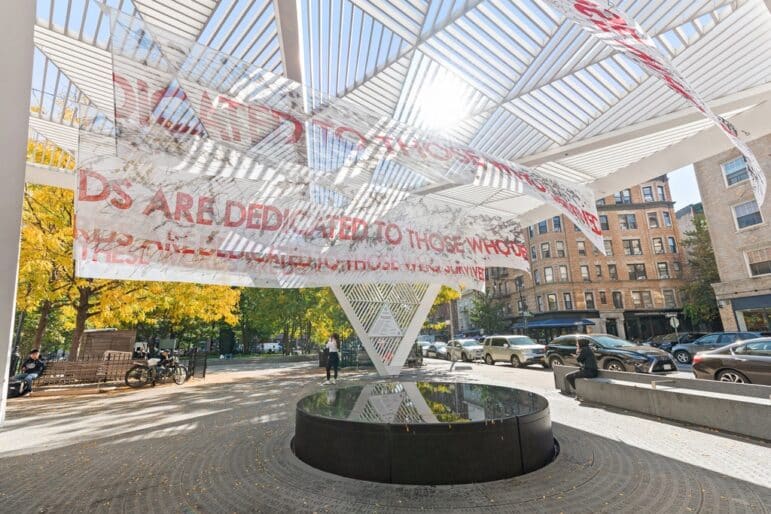 News
Avram Finkelstein, Dedications, October – December 2023
Commissioned by the New York City AIDS Memorial
Avram Finkelstein worked with Powerhouse Arts to fabricate five translucent panels that form a conceptual 'sky' of memory and witnessing that floats above the New York City AIDS Memorial granite pavers and fountain. Crafted in collaboration with the Powerhouse Arts Public Art and Printshop teams, the panels layer loosely rendered, hand-drawn clouds and text from the 1982 poem Bashert by Irene Klepfisz: "These words are dedicated to those who died" and "These words are dedicated to those who survived."
Photograph by Celeste Godoy
featured projects
Access Public Art services
Use our Project Inquiry form to tell us about your project and needs. We'll be in touch from there to get started on your project.