our mission
Powerhouse Arts (PHA) is a not-for-profit organization committed to creative expression. Our purpose-built facility hosts an extended network of art and fabrication professionals and educators who work together to co-create and share artistic practices vital to the wellbeing of artists and the communities to which they belong.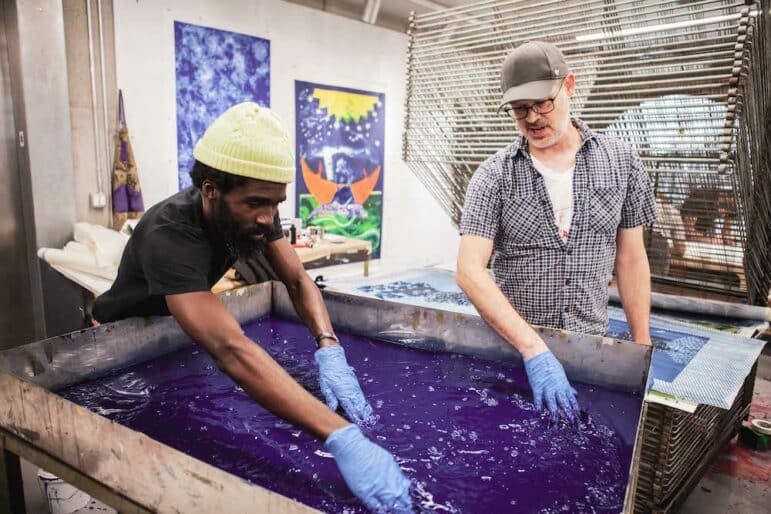 our vision
Powerhouse Arts envisions a society in which creative expression is celebrated and supported as central to personal and civic development.
Our vision for impact is rooted in:
People as an infinite spring of creativity: In shared spaces of exploration, communities imagine new realities for themselves and their neighbors. Powerhouse collaborates with individuals and organizations to support the creative lives of New Yorkers.
Making as a collective practice of possibility: When we make, we experiment, explore, expand, and evolve. Making is a process of dreaming of new possibilities for ourselves and our communities, thus, igniting potential transformation.
Social justice as a practice of Powerhouse Arts: Culture thrives where justice flourishes. As a creative hive, we foster an environment where people feel inspired and empowered to explore and create within and beyond the walls of Powerhouse.
our team
We are a team of people with special skills and individual talents who work together to support the needs of working artists.
support
Donations to Powerhouse Arts empower creative expression, supporting our artists, professionals, and educators. Through your generosity, we're proud to provide the collaborative network, community engagement, and breadth of resources that enable them to fabricate work and evolve their creative practice.