a factory for art & ideas
Powerhouse Arts is housed in a purpose-built facility in Gowanus, Brooklyn, on Lene-Lenapi land. We host an extended network of art and fabrication professionals and educators who work together to co-create and share artistic practices vital to the wellbeing of artists and their communities.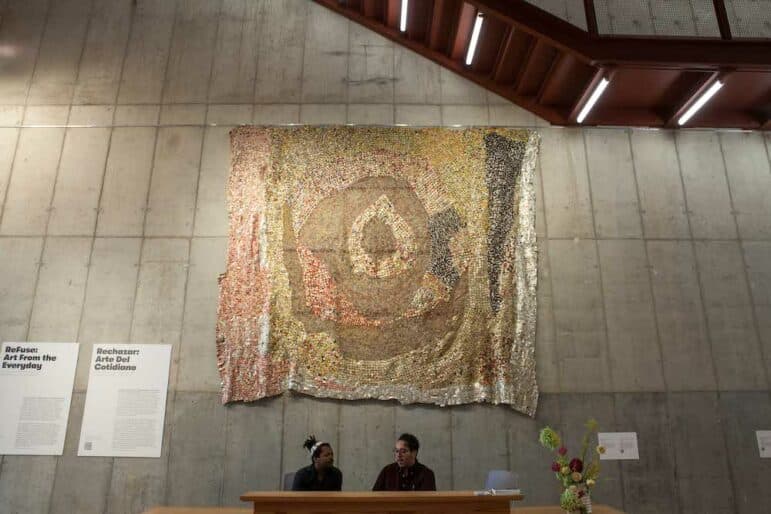 Now on view
"ReFuse: Art From the Everyday" and "Tales From Gowanus"
Through December, two exhibitions that together consider the theme of creative reuse while revisiting the dynamic, layered history of Gowanus are presented in our Lobby, Small Hall, and surrounds. Featuring work by El Anatsui, Jean Shin, Nancy Rubins, Moses Tuki, Dean Millien, Mikael Levin, and Clayton Price.
featured projects
support
Donations to Powerhouse Arts empower creative expression through our operations and support artists, professionals, and educators. Through your generosity, we are able to provide our collaborative community with a breadth of resources that enable them to fabricate work and evolve their creative practice.