engagement
Powerhouse Arts offers a wide variety of intergenerational events and program offerings, designed with and by our community members.
In 2022, Powerhouse Arts initiated a Participatory Action-Based Research (PABR) project to engage local makers, educators, and community members to co-imagine community-embedded programs that complement and build on offerings by other arts and culture organizations in the area.
This PABR projects continues into its second year with community surveys to identify the strengths of our neighborhood, barriers to participation in the arts, and areas that Powerhouse Arts can support. Complete the survey to provide feedback on program offerings at Powerhouse Arts.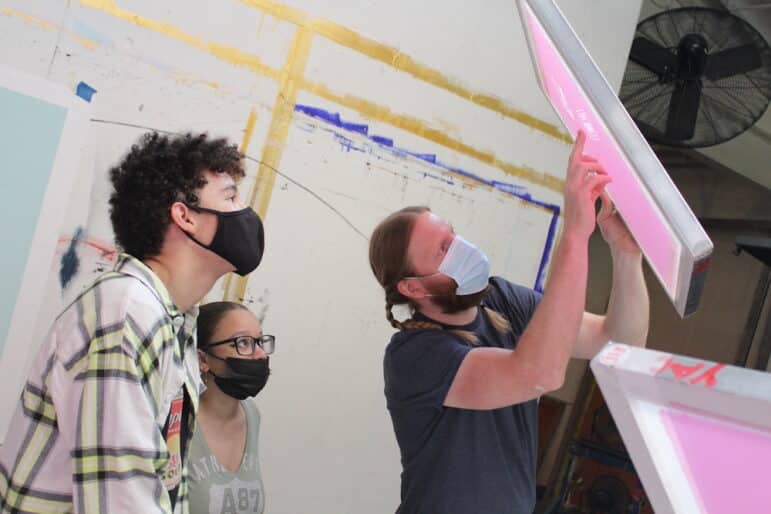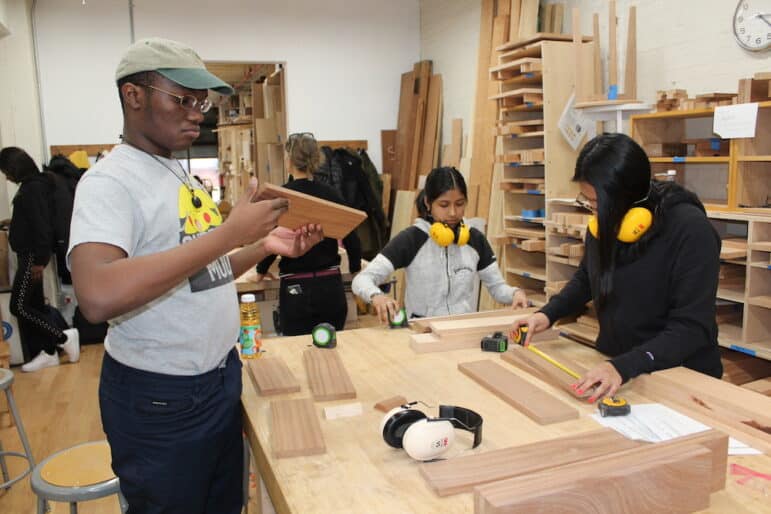 education
Powerhouse Arts' classes transmit visual art-making skills and techniques to individuals at all stages of their artistic development. Classes range from beginner level to advanced and include one-off workshops and multi-session courses.
Our education programs are tailored to individuals who want to develop their creative toolboxes in the arts. Our teaching staff are artists who have a passion for sharing their craft with others and who are committed to creating dynamic learning spaces at Powerhouse Arts and in the community.
In addition to classes we offer professional development opportunities to educators and classroom art teachers, assisting them in bringing new skills back to their classrooms and learning communities. Sign up for our newsletter to learn about upcoming education opportunities.
employment
Powerhouse Arts provides paid work-based learning opportunities for New Yorkers. We recognize the vital role of artists and creative manufacturers in NYC's local economy and function as a connector in this field. We aim to help people (with and without creative backgrounds) train for and secure meaningful arts employment in order to support themselves and their families.
Powerhouse Arts has partnered with City University of New York (CUNY) Cultural Corps to offer an internship program specialized in hands-on learning. CUNY Cultural Corps Interns participate in a supportive path of career exploration and creative discovery through mentorships with our fabrication shops in addition to our administrative teams.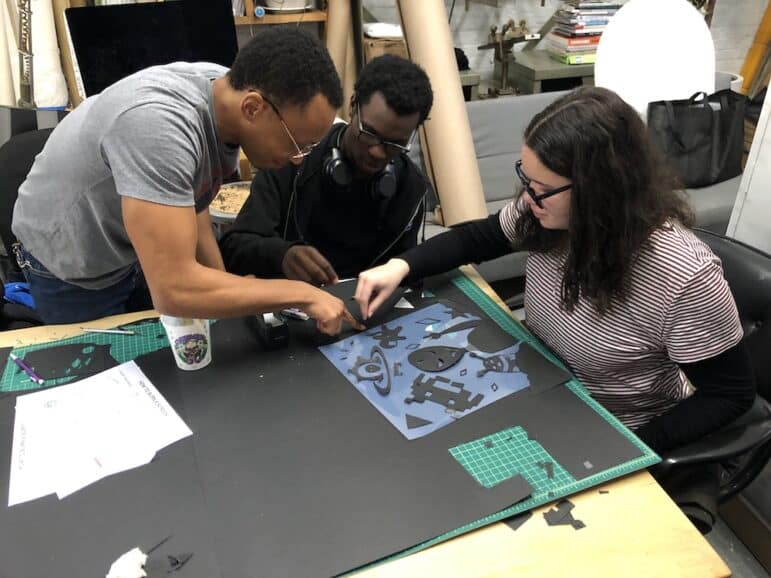 program partnerships
Powerhouse Arts partners with community-based organizations and New York City Title 1 schools to provide access to the trade-based skills of art fabrication careers.

We work with each partner to create an individualized curriculum and plan to optimize opportunities for professional development and acquisition of trade-based skills. Our educational approach investigates different ways of making, engages participants in creative problem-solving, and supports the actualization of their artistic projects from ideation to completion.
Contact us to discuss a potential partnership. We'll be in touch from there to collaborate on a program design and identify a budget.